When yo shoes are made locally, who can even throw shade at ya for having too many?! ?‍
Speaking of shoes, let's do some quick math: 20% of our footwear is made locally in SA by our kick-ass supplier, Eddels.
They believe in footwear made by South Africans, to be worn by Africans. Dope right?
We #dowhatsright by teaming up with suppliers who eat, breath + sleep our vaaabs; which = local production & local employment. ?
And by local employment we mean that Eddels trains more than one hunned peeps every year through their SETA approved programmes (production, design & management) which helps up-skill them. Yaaas! ??
They're sooo committed to their peeps that some families have seen 4 generations employed by their factory. Others have even been able to help their grandkids graduate with good education. #winning #payitforward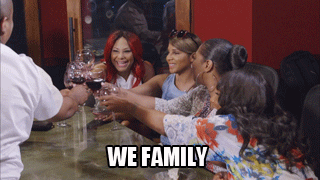 Hit up Eddels for mo' deets: https://bit.ly/2soM2fi
Best believe that @ The FIX, we're obsessed with keepin' it local & real!
Check out our footwear that's made locally ?
*Droppin' soon.